🚚 🚁 Збираємо на пікап та ремонт дрона аутел
⛑ 🛡 🥾 Шоломи, форма, взуття
§ 44. Carpathian Economic Region (textbook)
§ 44. Carpathian Economic Region
1. What historical lands lie Carpathian region Ukraine? In which countries and when they were finally included in the composition Ukraine?
2. Remember the natural variations Carpathians, Transcarpathia and the actual mountain Ukrainian Carpathians.
Carpathian economic region includes four Administrative Region (Lviv, Ivano-Frankivsk, Transcarpathian, Chernivtsi) and is average for its area and population in the region Ukraine.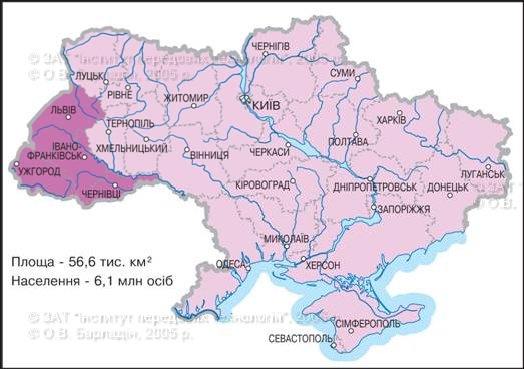 Fig. Limits Carpathian economic region
Prerequisite for development. The main prerequisites for the development of this region are:
· advantageous economic and geographical position in the contact zone of Ukraine, Poland, Slovakia, Hungary, Moldova, Romania, joining the Euro-regions"Carpathian", "Upper Prut";
· availability plains, foothills and mountain areas, various natural conditions in these rich forests, water, recreation and limited land resources;
· lay various mineral resources: oil and natural gas - in the Carpathians, coal - in the Lviv-Volyn Basin, non-metallic Fossil - sulfur (ADMINISTRATION new Part), Salt (Solotvino), potassium salt (Kalush, Stebnyk), Building materials (sand, clays, limestone, dolomite, marble, etc.), ores of nonferrous metals (aluminum, polymetallic, gold - in Transcarpathia), various mineral waters.
AGRICULTURE. In the economic structure Carpathian region occupies the leading place industry, its industry specialization - mining, engineering, food, chemical, timber and woodworking industry, production of building materials.
Mining industry engaged in production of various materials, primarily nonmetallic mineral and fuel resources.
Basis Instrument engineering is, which focuses on professional employment (Lviv, Ivano-Frankivsk Chernovtsy, Uzhgorod, Mukachevo). Also developed transport machinery (Lviv, Solomon). Machine tool enterprises are in Mukachevo StryiAnd in Lviv Drohobych Kalush, Chernivtsi is heavy engineering company.
Among the areas chemical industry is dominated paintwork (Lions, Borislav, Drohobych), Pharmaceuticals (Lviv), Production of fertilizers (Kalush, Stebnyk), Acids and salts (Kalush, New Section Novoyavorovskoe) Fibers and threads (Sokal) reagents (Lviv) Etc.. In the Carpathians formed one of the largest areas of chemical industry in Ukraine.
Forest and timber industry has branched structure - logging (Carpathians), furniture (Uzhhorod, Lviv, Coastal, Svalyava et al.), paper (Zhydachiv).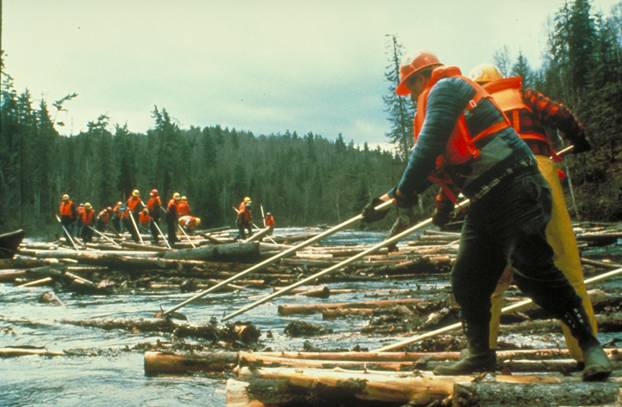 Fig. Alloy timber rafting
Electricity Management needs to give the district Dobrotvorsky and Burshtynska TES.
Food industry is represented by sugar factories, enterprises and meat dairy industry (Lviv, lived in Stry, Chernivtsi), Wineries (Vinogradov, Uzhgorod, Hust), Oil-fat mill (Chernivtsi). In the area developed as light industry (Lviv, Chernivtsi, Borislav, Coloma, Tysmenytsiaetc.).
Agriculture Industry specialization is uneven in different parts of the district. In the northern part of Lviv - Flax, hop, Potatoes, dairy and meat cattle, in the Transcarpathian part - viticulture, horticulture, vegetables, tobacco industry, cattle cattle, in the mountain area - pasture-pasture cattle and sheep.
Leading views transport - rail, road and pipeline. Density of railways and roads is one of the highest in Ukraine. The biggest railway junctions - Lviv, Chop, Stry, Krasne. In Lviv an airport. Passes through the district number of main oil and gas pipelines from Russia to Europe, built oil Odessa - Brody.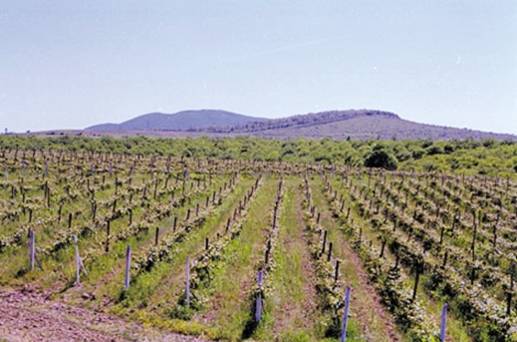 Fig. Vineyards in Vynohradiv district is not Transcarpathian region
The district has developed recreation complex national and international importance. Is the largest resort Truskavets Morshyn Yaremcha, Rest in Polyana, Shayan.
ECONOMIC CENTERS. Points of interest. All regional centers of the region, especially LvivIs large industrial, cultural, educational, scientific, historic and architectural centers. Three of them referred to as informal "capitals" historical lands, which is a District territory: Lviv - Galicia Uzhgorod - Transcarpathia Chernivtsi - Bukovina. Lions, like old town Galich and Belz, At the time were indeed the metropolitan center of the Grand Duchy.
The Carpathian region densely covered settlements, a remarkable historical and cultural centers of Ukraine: Zhovkva Skole, Pidhirtsi, Zolochiv, Univ, Lived in Rohatyn, Coloma, Khotyn, Mukachevo, Hust. The region has the world havaretsku ceramics (с. Havarechchyna), Kosmatsky Easter eggs (с. Kosmach) Gutsulskie Kosivproducts - embroidery rizbyarski products (Kosiv) etc..
Remember
Carpathian region - nodular border area Ukraine with an extremely complex political history, the greatest diversity and differentiation of natural conditions and resources, a diversified industrial and agricultural economic structure and developed recreation and tourist economy.

Questions and Tasks
1. What is the geopolitical feature and transportation and geographical location in the Carpathian region?
2. As influenced by natural conditions and resources District of its economic specialization?
3. Name the major commercial centers formed in the Carpathian economic region.