§ 20. Geography engineering industries (textbook)
§ 20. Geography engineering industries
1. What are the basic principles of location areas engineering.
2. Where in Ukraine formed steel base?
HARD ENGINEERING. Heavy Machinery produces maUkraine and equipment for coal, oil and gas, mining, metallurgical, xireturn from industry, power and handling means. Oriented enterprises of this industry, especially for primary-well (metal) and the main consumers of its products, and energy mashynobuduvannya - also for qualified personnel. Enterprises, issuing-emerge mining and mining equipment, placed in Gorlovka, Donetsk, YASINOVATAYA, Krivoy Rog, Metallurgical Equipment - у Kramatorsk, Mariupol, Donetsk, Lutugina(Donetsk region) equipment oil and gas industry - Chernivtsi, DrohobychFor the chemical in- Lviv, Berdichev, Dnepropetrovsk, СуstrokeFor electricity - in Kharkiv, Zaporozhye, Donetsk, Kra-matorsku, BrusselsTruck - in Lviv.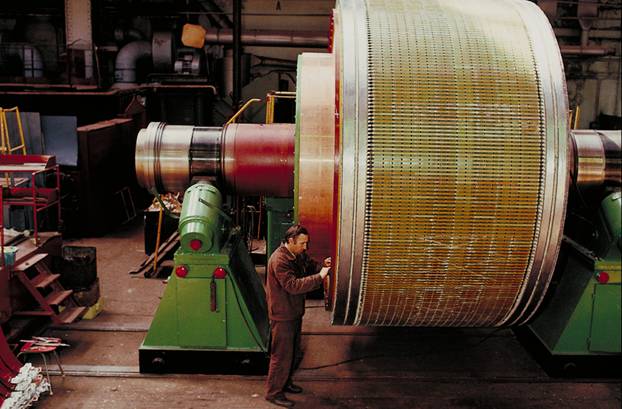 Fig. On Kharkiv enterprises produced sophisticated equipment for nuclear power plants
TRANSPORTATION ENGINEERING. Transport engineer covers production various vehicles. In particular, automotive submitted production of passenger cars (Zaporozhye), trucks (Kremenchug), buses (Lviv) freight cars (Luck) Engines (Meli-poplar). It focuses in its placement on the highly frames and the possibility of cooperating (Convenient transportationgeographical location). Production volumes for these companies have recently dramatically decreased. At the same time in other regions (Crimea, Donbass, Transcarpathia Chernigov, Odessa region) appear car assembly enterprises are-ment based on the former car repair that produce finished prod-tsiyu with details received from abroad. У Dnepropetrovsk, Lviv, Kiev adjusted production trolleybuses in Kiev a motorcycle factory, and in Kharkiv - Cyclingsypednyy.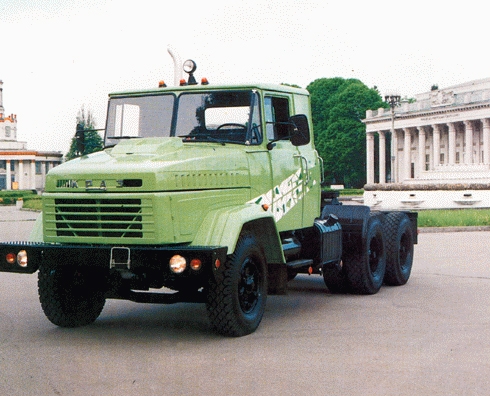 Fig. Car KRAZ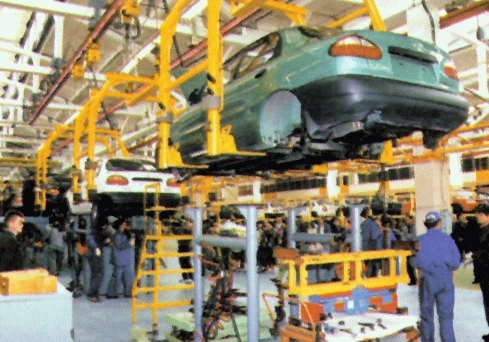 Fig. Used conveyor AUTOZAZ
Locomotive concentrated in Lugansk(Diesel, dizel train, tram) and Kharkiv (Electric) and carriage in Kredytmenchutsi, Stakhanov, Mariupol. These areas are metalomistkymy because in its placing oriented on raw materials.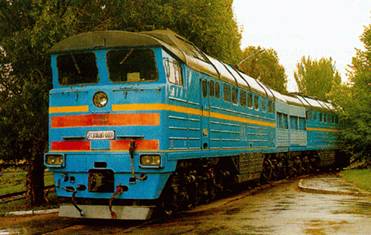 Fig. Luhansk Diesel
Shipbuilding advanced uportovyh cities: River - in Kiev Zaporozhye, Kherson, Ismail, The sea - in Nikolaev, Kiev Kerch, Kherson, Feodosia.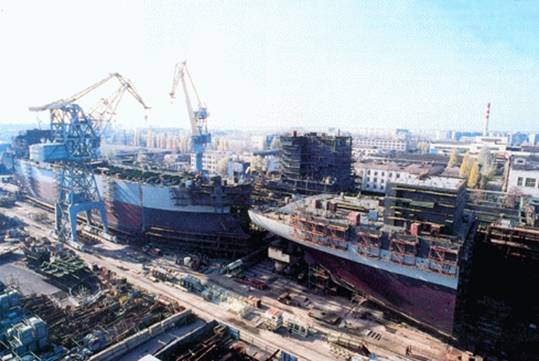 Fig. Kherson Shipyard
Aircraft and of space technology — a knowledge-intensive industries, which focus on powerful design Bureau. The main centers of aircraft - Kyiv and Kharkiv, production Space - Dnepropetrovsk and Kharkiv.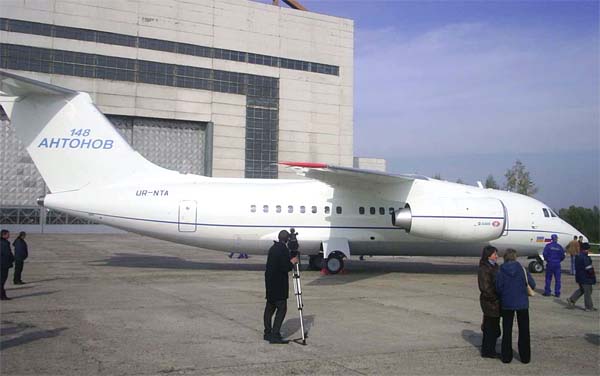 Fig. Passenger Jet Ан-148 - The latest development of the Ukrainian aircraft
Machine tool industry. Machine produces equipment for machinery and other plants. It is located near consumer (in engineering centers) and skilled personnel. The largest centers - Kyiv, Kharkov, Kiev, Odessa, Lviv, Zhytomyr, pattern recognition Stry, Flourcheve. Equipment for light industry in producing Kharkiv Donetsk, cornflower, Chernivtsi, For food - in Odessa, bold, KiEve Kalinovka (Vinnitsa region) Karlivtsi (Poltava region). Enterprisesse precision engineering located in large cities where qualified personnel. Yes, TV produced in Lviv, Kyiv, Dnipropetrovsk Simferopol e minutes - in Sumac, electrical products - in Kiev, Ternopil, Kharkiv, Dnipropetrovsku, Refrigerators - in Donetsk etc..
AGRICULTURAL ENGINEERING. Agricultural Engineering Enterprises in its developmentsion targeted to the consumer (the specialization of agriculture). In Ukraine produce crawler (Kharkiv) And wheel (DniproPetrovsk, Kharkov) Tractors, Corn (Kherson), Beet-harvesting (Ternopil, Dnipropetrovsk) And combines (Hmelnytskyy) Harvesters, seeders (Kirovograd), Plough (Odessa) reaper (Marchcivil) And others. Adjusted issue combine harvesters in Kharkivand Alexandria (Turkey region).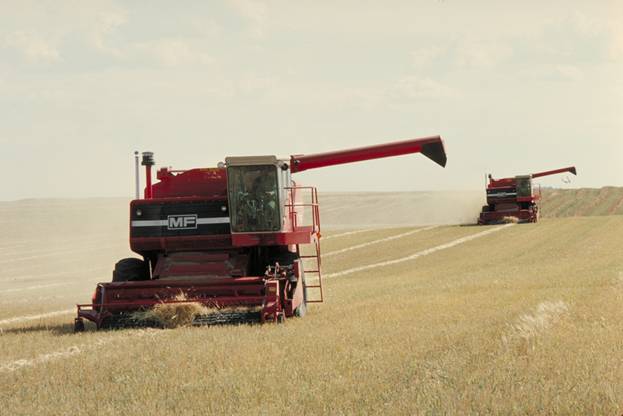 Fig. Upgrading technology in rural areas will increase production efficiency
Table


Questions and Tasks
1. What products produces heavy Engineering? Where to tend his business in our accommodation?
2. What distinguished the transport sub-sector engineering?
3. Select the largest machinery and parts centers in Ukraine.
4. Compare the sectoral structure of two engineering areas of Ukraine (optional).